Hardware:
32-bit SoCs (ARM or PowerPC based)
Overview
With the rapid development of computer technology and embeded software technology, electronic medical instruments which gave a "chilling" impress for people before gradually become intelligent and humanized. MiniGUI, mDolphin, HybridOS of FMSoft and supporting development tools thereof will help medical instrument developers to develop medical instruments and equipment with excellent interaction.
MiniGUI-based medical devices
An intelligent medical instrument can be built at ease on operation systems such as uClinux, Linux and the like by MiniGUI of FMSoft. The solution thereof is as shown in Figure 1.


Figure 1 MiniGUI-based intelligent medical instrument and equipment
The solution has the following advantages
MiniGUI provides a C language programming interface; an application program developed based on MiniGUI occupies less resource but has rapid operation speed, thereby improving the timeliness of a system.
UI effect comparable with iPhone can be achieved by means of MiniGUI 3.0 and components (mGEff, mGNCS, mGNCS4Touch) and the like. Special effects of an interface are developed based on MiniGUI 3.0; and click here to download the demonstration program which runs on Windows platform.
Recommended hardware platform
Samsung's general SoC-s, such as S3C2440, S3C2416, S3C6410 and the like.
FreeScale's microcontrollers (MCUs) based on Power, ColdFire, and ARM architectures.
Typical cases
Full-automatic haemal cell analyzer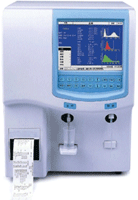 In 2005, SHENZHEN MINDRAY BIO-MEDICAL ELECTRONICS CO., LTD., an enterprise engaged in the research, development and manufacture of high-tech medical equipment, selected a built-in figure middleware MiniGUI produced by FMSoft to development a full-automatic haemal cell analyzer which can display all detected parameters and column diagrams on the same screen and is characterized in storage and reference of historical data, perfect Chinese input/output function, automatic drawing and printing of quality control charts and the like. The product has a good reputation in the industry due to attractive interface, simple operation and plentiful functions.
LYPE laser therapeutic instrument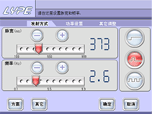 LYPE laser therapeutic instrument developed by Wuhan Lingyun Optoelectronic Technology Limited Company adopts a PowerPC M823 hardware platform to operate a built-in Linux operation system and MiniGUI. FMSoft is entrusted to develop the software. The system applies to Skin technology of MiniGUI and provides a very friendly operation interface for operators.