Hardware:
Various SoCs or MCUs.
Overview
Besides fields of mobile internet, tri-networks integration, multi-media, security monitoring, industrial control, and military industry, FMSoft's products and technologies are also widely used in devices that need intelligent functions, graphical interactions and Internet access.
Security Payment Terminal
Founder develops a security payment terminal for a large-scale domestic bank based on its MiniGUI and mDolphin as the graphical environment and browser solution.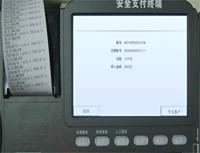 Law and Government Affairs Query System
The following picture shows a law and government affairs query system for a certain city developed by FMSoft.

Student Computer
Zhongji student computer (SDA-01) is an important tool to help students to realize intelligent and electronic study process. It can be used as terminal in Zhongji Campus Internet with computer functions. During the study process, it can be used as teaching material, references material, notebook, and draft paper. And it can display part of teacher's writing on blackboard; after class, students can use it as game machine, magazine, novel, cartoons, and walkman. It integrates education and entertainment together in one machine, and is the good fellow of the students.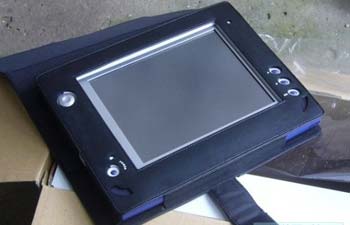 Installer of Linux Distribution
FMSoft's MiniGUI products have been applied at two types of Linux release versions as the graphical interface support system of the release version installation program. Please refer to the following pictures.

PDA
The following picture shows the PDA product interface developed on the basis of Linux OS with FMSoft's MiniGUI.